Cute But Prickly
Shifter Bites, Book

---

Introducing Shifter Bites, short and sweet HEA shifter romance reads for your lunch break! Too prickly to love?
Buy Now!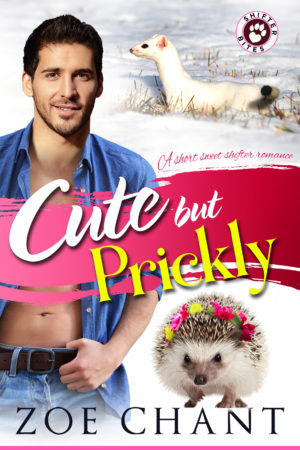 After getting her heart broken, hedgehog shifter Hester just wants to get away from romance for the Valentine's Day weekend. Instead she ends up snowbound in a gorgeous mountain lodge with the most amazing man she's ever met.
He's sexy. He's sweet. He's funny. He turns into a grison, the most adorable ferret-like animal she's ever seen.
And he's her fated mate.
Too bad Hester's not ready to open herself to love again.
But Mauro is determined to heal her broken heart. Will one romantic, snowbound weekend be enough for this prickly little hedgehog to accept the love of a man and his weasel?
Shifter Bites is a new line of bite-sized short reads, with a complete HEA shifter romance in every one! These books are "sweet" romance (no explicit sex) and short enough that you can fit them into your busy schedule, with hot heroes, strong heroines, and all the love and laughter and happy endings you've come to expect from Zoe Chant!
Preview:
Click on the "Preview" button below the cover to read an excerpt of this book.