Dad Bod Dragon
---
He's a blazing hot alpha dragon shifter. He's a devoted single dad to three adorable little girls. He's ... completely out of shape.
Buy Now!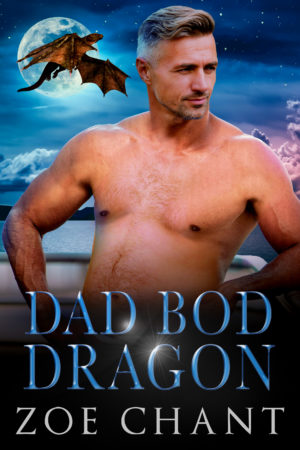 Dragon shifter Gideon has spent his entire life relying on his shifter physique to keep him in top fighting form. Except all of a sudden, it turns out that doesn't work anymore when you hit middle age while juggling piano lessons, soccer practice, pediatrician appointments, and a desk job.
He's going to have to deal with the most baffling human tradition of all: going to the gym.
But the minute he walks in, while he might not know what a single one of the machines does, he knows one thing right away—his fated mate is here.
Personal trainer Lara specializes in clients her own age: mid-40s, with slowing metabolisms and busy lives. Her motto is "Every body is beautiful." But she wasn't prepared for someone with a body that beautiful to walk into her gym.
Especially when a guy who looks like THAT has never been in a gym in his life and doesn't know how any of the equipment works.
Which means she's going to have to work with him closely. Very closely. While half naked and sweating.
And when it turns out his kids love her too, there's absolutely no chance this is going to stay professional.
A brand new standalone HEA dragon shifter romance from Zoe Chant! Because love and romance doesn't stop at age forty.
Preview:
Click on the "Preview" button below the cover to read an excerpt of this book.