Spy Snow Leopard
Protection, Inc., Book 6

---

Two broken shifters. Two hearts in need of healing...
Buy Now!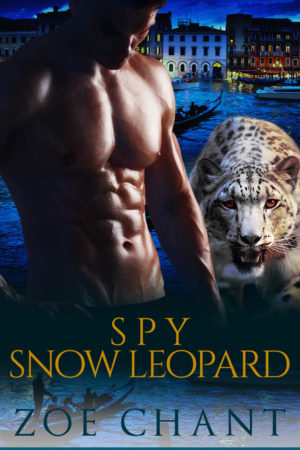 Justin can't feel anything. Literally.
Kidnapped, tortured, and turned into a beast by a secret black ops agency, his emotions were ripped out to make him the perfect assassin. Now he uses his superpowers to hunt down the scientists who broke him. He doesn't care that his mission will mean his death. He can't care.
Until he meets her.
Snow leopard shifter Fiona is the perfect spy...because she has to be. She can't ever let her guard drop, not even with her closest friends. No one can learn her terrible secret. Especially not the wounded, mysterious hero her leopard insists is her one true mate...
When their paths cross during a perilous mission, Fiona can't leave Justin to face danger alone - he can handle any threat, but he won't take care of himself. And pretending to be a honeymooning couple is the perfect cover story for their dangerous game of cat-and-mouse at the glamorous Carnival of Venice.
But as they protect each other from deadly foes, it's not only Justin at risk of starting to feel again...
All the books in the Protection, Inc. series are standalones with a guaranteed HEA, and can be read in any order. If you love intense paranormal romance full of thrilling action and emotional healing, one-click on Spy Snow Leopard today!
Preview:
Click on the "Preview" button below the cover to read an excerpt of this book.