A Mate for the Dragon
Lost Dragons, Book 1

---

A curvy woman with a broken heart + a hot dragon shifter with a haunted past + a deadly clan of evil dragons = one sizzling and suspenseful romance!
Buy Now!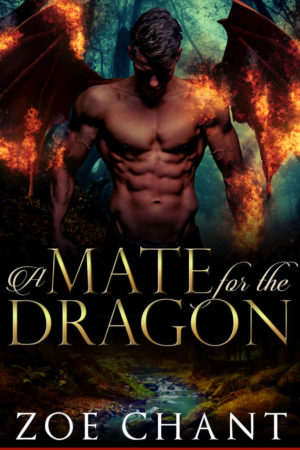 Dumped by her boyfriend and out of a job, curvy Holly Edwards just wants to forget about her troubles for a while. A peaceful vacation in a cabin in the woods seems like the perfect way to get some alone time and mend her broken heart. She thinks she can do without love in her life - at least until the drop-dead gorgeous Stefan walks into her life.
Dragon shifter Stefan Novak is the last of his clan - and unless he finds a mate soon, his lineage will die with him. But Stefan knows that even if he finds his mate, she too will be in deadly peril from the rival dragon clan who is hunting him. He's made up his mind he won't seek out his mate, even if it means he'll be alone forever - but he doesn't expect his mate to come looking for him.
The connection between Holly and Stefan can't be denied, but old foes resurface, threatening to pull them apart. Can they survive the battle between rival dragon clans? Stefan's enemies will stop at nothing to defeat him - even if it means threatening Holly's life. Can he keep her safe and win her heart?
A Mate for the Dragon is an action-packed standalone paranormal romance. No cliffhangers!
Preview:
Click on the "Preview" button below the cover to read an excerpt of this book.