A Snow Leopards' Christmas
Glacier Leopards, Book 6

---

Christmas is coming, and everything is going wrong...
Buy Now!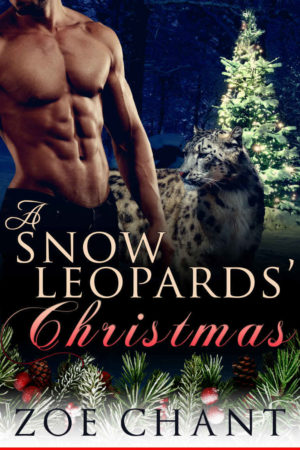 Lillian Lowell has a problem. She's newly mated to the Glacier leopards' pack leader, snow leopard shifter Cal Westland, which makes her the...she's not sure what. Den mother? Whatever her job title is, she wants to live up to it, so she's throwing the best Christmas party she can plan. But she's two months pregnant, and suddenly even the simplest tasks seem impossible. She needs help--but she doesn't want to admit it. And for some reason, Cal is making himself scarce.
Alethia Landin has a different problem. She wants to have a merry Christmas, and enjoy the time with her pack--but she can barely look at Lillian right now, because all she's wanted for over a year is a baby, and it's not happening. Every month with no good news brings her and her mate, Grey, down further into the dumps. She's not proud of how jealous she is of Lillian, but it's hard to overcome. Will this ruin Christmas?
Christmas is supposed to be a time of joy. Can the Glacier pack come together and help each other through their problems? Does someone really mean it when they say they don't want a present? How many Pinterest decorations is too many? And will someone get a baby for Christmas?
A Snow Leopards' Christmas is a heartwarming and sexy tale of family coming together for Christmas. No cliffhangers!
Preview:
Click on the "Preview" button below the cover to read an excerpt of this book.