Alpha Bear Detective
---
A brave woman in deadly danger + a bear shifter police detective who will protect her with his life + a frightening foe = one thrilling romance!
Buy Now!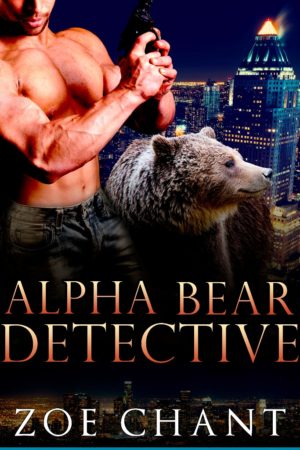 Curvy Maria Hernandez loves her job as the personal assistant to a politician fighting for human-shifter equality... Until an assassination attempt turns her life upside down. Her boss, State Senator and sparrow shifter Laura Davis, comes under fire—literally—from the hate group Humans Against Shifters. Maria is a witness and more than willing to testify. But she'll need serious protection to make it to the witness stand alive.
Alpha bear shifter Detective Levi Hale left his small shifter community to carry out his duty to protect and serve. He's always protected everyone equally. But when he saves Maria's life, he realizes that he's found the one person he'll defend above anyone else.
Levi and Maria's attraction can't be denied, but police rules forbid Levi from acting on it until the case is over. Can he resist their overwhelming passion? And can he keep Maria safe from her deadly enemies?
Alpha Bear Detective is a sizzling hot, standalone BBW bear shifter romance. No cliffhangers!
Preview:
Click on the "Preview" button below the cover to read an excerpt of this book.