Bear West
Ranch Romeos, Book 1

---

BBW city girl + bear shifter cowboy + a mail-order bride company = one Wild West romance that's truly WILD!
Buy Now!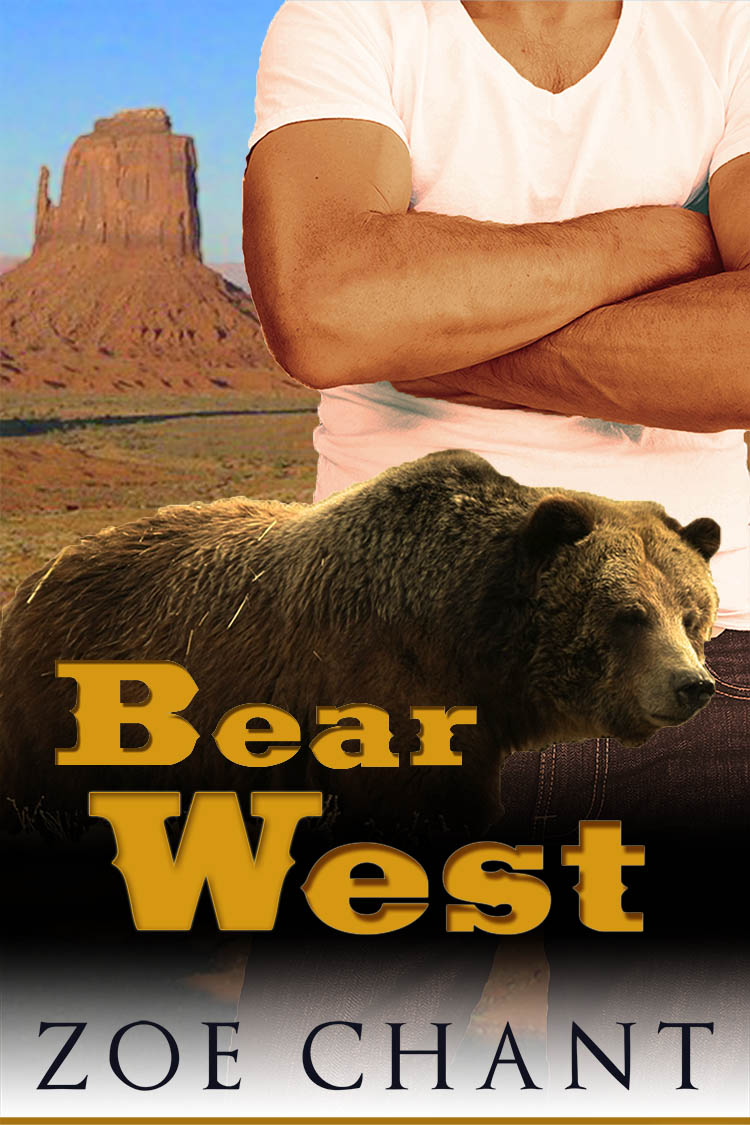 Carla Jenkins has lived in New York City all her life, but her thirtieth birthday is approaching and she's still single. She decides that it's time to turn over a new leaf, and what better way to do so than by signing up to be a mail-order bride with Ranch Romeos?
Diego Ramirez is a bear shifter and ranch owner who needs a wife to help him defend his territory against the Sullivan wolf pack. But from the moment he sets eyes on Carla, he knows that she's more than his wife-to-be… she's his mate!
Their attraction is undeniable, but she doesn't know if she's ready to give her heart to a bear. Can Diego convince Carla that the West is the place for her before the wolf shifters run both of them off the land?
This is a hard riding, boots knocking, standalone BBW bear shifter romance. No cliffhangers!
Preview:
He was big, with broad shoulders and thick legs. His hair was jet-black and just a little shaggy, with one lock falling from his forehead into his eyes. His jeans were pale blue, soft and creased from long use, and were molded to every curve of the muscles of his thighs and the trim lines of his hips. He wore a button-down shirt that strained to contain his shoulders; the sleeves were rolled up to reveal the bronze skin of his forearms, dark and thickly muscled from working outdoors.

Every inch of him was like her favorite fantasy of a cowboy: a manly man, strong and handsome and rugged, from his deliciously sharp cheekbones all the way down to his feet, enclosed in a pair of real cowboy boots.

Could this be Diego Ramirez, the man she'd come here to marry? They'd exchanged emails, of course, but they were still mostly strangers to one another. Carla'd had to cross her fingers and hope for the best, but now it seemed as though all her prayers had been answered. Because in person? Diego Ramirez was the most handsome man she'd ever seen.