Bear With Me
---
A lonely bear shifter + a workaholic conservationist + a sudden storm = one wet and wild mountain adventure
Buy Now!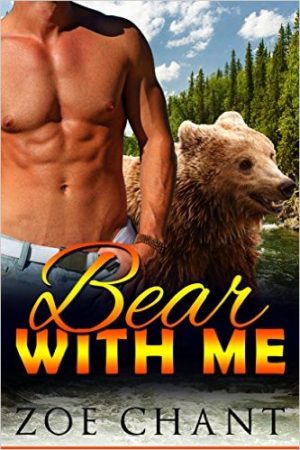 Jamie Sullivan doesn't have time for a relationship – and she definitely doesn't have time to disentangle herself from the one-night stand she somehow fell into at her best friend's wedding. She's tried the dating game before, and it never works out. Where would she find a guy who would support her conservation work, and put up with all the time she has to spend in the wilderness?
Mark Visser has a problem: he's met his mate. Well, he thinks he has. It's a bit of a blur. All he has of the mysterious woman he met at his cousin's wedding is a shoe she left behind, and the knowledge that she's out there … somewhere.
Determined to track down the woman he's sure is his mate, Mark follows Jamie's trail to California. Meanwhile, haunted by feelings she doesn't understand, Jamie runs away on field work. When their paths cross, will Mark finally find his mate? Or will Jamie think his shifter nature is too much for her to bear?
Bear With Me is a scorching hot standalone bear shifter romance. No cliffhangers!
Preview:
Click on the "Preview" button below the cover to read an excerpt of this book.