Bearly There
---
BBW + billionaire bear shifter + chocolate-drizzled desserts = one lick-your-fingers-good story!
Buy Now!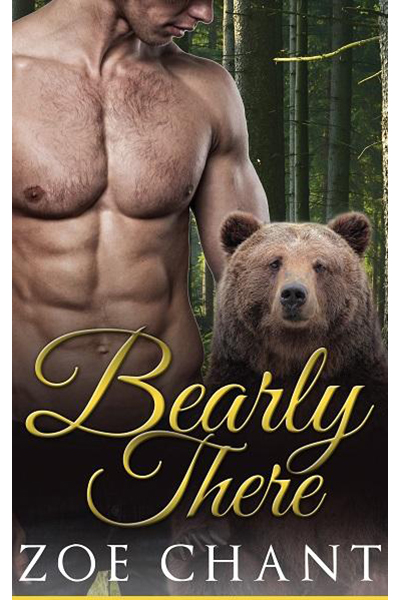 When curvy aspiring chef Esmeralda gets to cook at a fancy restaurant for a party of executives, it's the chance of a lifetime—until a jealous guest gets Esme fired. But to her astonishment, deliciously hot, delectably rugged billionaire Jason Cunningham not only sticks up for her . . . but whisks her away to his mansion for a late-night picnic!
Esme is sure no man as sexy and successful as Jason could possibly be attracted to her. But Jason has a secret: not only is he a billionaire, he's also a werebear who thought the mate of his dreams didn't exist . . . until he spotted Esme at the restaurant.
Can the billionaire bear shifter and the curvy woman who's meant to be his mate open their hearts in time to find love together?
This is a deliciously hot, standalone BBW bear shifter romance. No cliffhangers!
Preview:
The woman stared at him with wide eyes every bit as luscious as the dark chocolate sauce had been, then shook his hand. At the contact of flesh on flesh, every cell in Zachary's body sang out. She was the one! She was his mate, his life partner, his everything. So sexy, so beautiful, he couldn't fight the attraction drawing him to her even if he wanted to.

And he really, really didn't.

"I'm . . . I'm Esme," she whispered at last, looking at him like they were alone. It was the most intimate, the sexiest thing Zachary had ever seen.

His bear rumbled in distinct pleasure.

Yes, he said. Ours.