Bearly Together
Green Valley Shifters, Book 4

---

He's a small town single dad with a broken heart She's a big city lawyer who would rather face a jury than a toddler
Buy Now!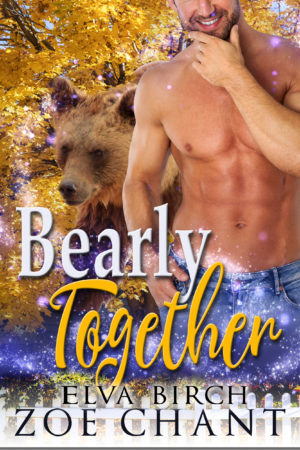 It's not like lion shifter Shelley Powell hates children. She just doesn't know what to do with them… or anything that doesn't already have a place in her seemingly well-ordered life. But her new mate starter-pack apparently comes with not only an active little boy, but also a droolly dog... and an ex-wife who is everything she isn't.
Bear shifter Dean James knows there's more to the gorgeous lion shifter that waltzed into his auto shop than her perfect hair and stunning silver eyes. He can see past her fashionable facade straight to the hungry heart beneath and he knows that his is just the family to complete her.
Can he convince her that Green Valley, with its nosy neighbors and noisy kids, is the right place for a lonely city lioness?
BEARLY TOGETHER is a hot and humorous second chance paranormal shifter romance. If you're looking for a sweet, steamy standalone with a guaranteed happy ever after and no cliffhangers, one-click today and fall in love with the tiny town of Green Valley.
Preview:
Click on the "Preview" button below the cover to read an excerpt of this book.