Bodyguard Bear
Protection, Inc., Book 1

---

A BBW witness to a murder + the sexy bear shifter bodyguard sworn to protect her with his life + firefights and fiery passion = one hot thrill ride!
Buy Now!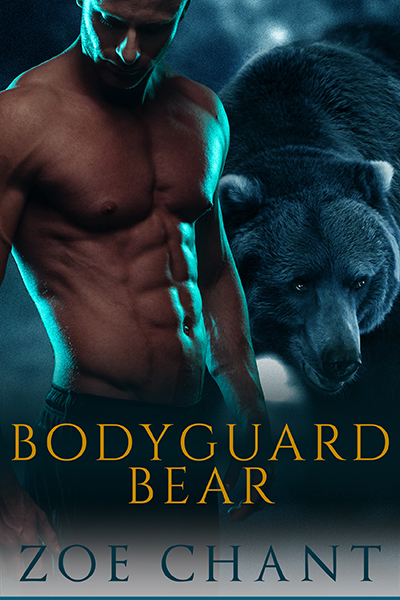 Curvy paramedic Ellie McNeil loves her job, even though her schedule dooms her to perpetual single-hood. But on an overnight shift, she witnesses a murder. Ellie bravely agrees to testify against the murderer, who runs organized crime in her city. But she'll need one hell of a bodyguard to make it to the witness stand alive.
Growly bear shifter Hal Brennan runs Protection, Inc., an all-shifter private security company. A former Navy SEAL, he left his clan's wilderness home for a life of danger and excitement. His parents keep calling and pestering him to look for his mate, but Hal is convinced that he doesn't need anyone. Then he's hired to guard Ellie. Now the bodyguard bear has a true challenge: to protect his mate… and open his heart.
Bodyguard Bear is a sizzling hot, standalone BBW bear shifter romance. No cliffhangers!
Preview:
Hal stepped forward, holding out his hand. "Hi. I'm Hal Brennan, your bodyguard."

Ellie pushed her hair out of her face and looked up. Their eyes met.

The force of the contact nearly knocked Hal backwards. It was an earthshaking, heart-stopping jolt of recognition.

Mine!

The roar of Hal's bear was so loud that he half-expected Ellie to have heard it. But of course, she hadn't. She just sat there, her head tilted quizzically, her kissable pink lips parted in a smothered yawn.

Everything about her was perfect, from her snub nose to her ocean-blue eyes to the sprinkling of freckles on her upper arms. He knew nothing about her, other than that she was a paramedic and beautiful and sexy and incredibly brave, but he loved her already.

Holy shit, Hal thought. She's my mate.

He knew that he'd give his life to protect her.