Bound to the Dragon
Lost Dragons, Book 5

---

She needs a protector. He needs a second chance.
Buy Now!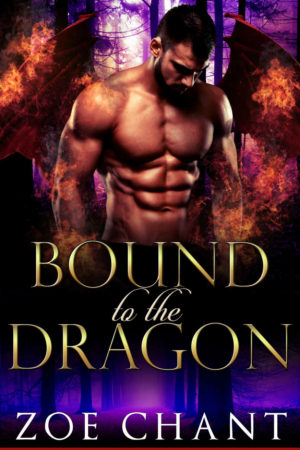 The town of Hainesville might not be anyone's idea of paradise, but curvy nurse-turned-restaurant-owner Mercy Reynolds would do anything to protect it. She's got no time to daydream about love or happy endings – not when she's got her hands full running her diner, looking out for the local kids, and taking on every other job she can handle… and even some she can't. Like standing up to the criminal gang that's been terrorizing the neighborhood. And patching up the devastatingly handsome stranger who's just put his life on the line to protect her from them.
Dragon shifter Dante Novak is doing his best to rebuild his life. He's escaped from the manticore gang who forced him into a life of crime – and now, all Dante wants to do is make up for the hurt he's caused. He knows Mercy is his fated mate from the first moment she drags him into her kitchen to treat the stab wound in his side. He'll do anything to protect her – but will she still want him after she discovers the truth about his past?
When they find themselves up against the terrifying enemies who will stop at nothing to make the town theirs, it will take more than Dante's strength and Mercy's determination to make it out alive…
Bound to the Dragon is a standalone dragon shifter romance, the fifth in The Lost Dragons series. With a sexy, protective hero, a smart, fiery heroine, and a bunch of adorable kids, it's a wild ride of heart-pounding action and sizzling passion.
Preview:
Click on the "Preview" button below the cover to read an excerpt of this book.