Christmas Getaway Griffin
---
Always the sidekick, never the heroine...
Buy Now!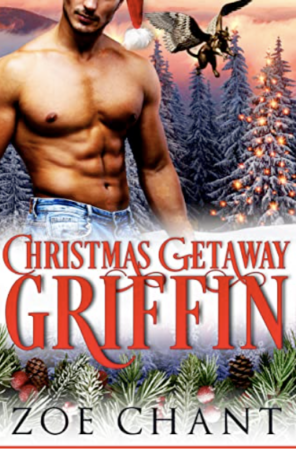 June Lockley knows that life isn't a Christmas rom-com. Okay, so she's spending the holidays in a picturesque shifter town that goes way over the top with the decorations. Okay, so there's ice-skating and hot chocolate and way too many people interested in her personal life. Even if this was a Hallmark movie, she'd be the funny BFF. And the quiet, devastatingly handsome shifter assigned as her tour guide would definitely be the hero...
The moment griffin shifter Toby Whitmore sees June, he knows she's his fated mate. But he's not exactly smooth. If this was a romance movie, he wouldn't even have a speaking part. How can he win June's heart when she's only in town for a few days?
For this pair of perpetual sidekicks, getting to happily-ever-after might just take a Christmas miracle...