Christmas Hellhound
A Mate for Christmas, Book 2

---

All Caine wants for Christmas is to get rid of his hellhound.
Buy Now!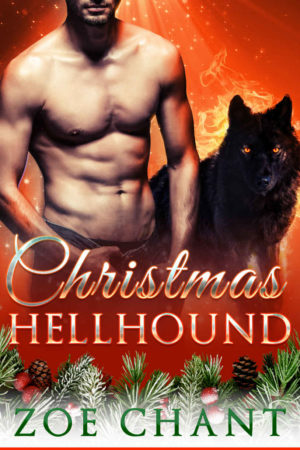 Twelve months ago, Caine Guinness was attacked by a pack of hellhound shifters and became one of them. All he wants is to be human again. His search for a cure brings him to snowy Pine Valley, home of magical dragon shifters, Christmas cheer... and Meaghan Markham.
All Meaghan wants for Christmas - is a merry Christmas. Just one.
Meaghan has never felt at home anywhere. She's always too big, too loud - and never enough. Until now. Caine is everything she never let herself dream of. Kind. Caring. And hot as hell.
But all isn't well in Pine Valley. Mysterious creatures are attacking the town, and Caine is the only one who can stop them. If he can learn to trust his hellhound. And even if he can...
Can a hellhound really save Christmas?
CHRISTMAS HELLHOUND is a heartwarming holiday romance about two lost souls finding happiness together at the most magical time of the year. No cliffhangers. HEA guaranteed!
Preview:
Click on the "Preview" button below the cover to read an excerpt of this book.