Defender Chimera
Protection Inc: Defenders, Book 4

---

When your worst enemy turns out to be your fated mate...
Buy Now!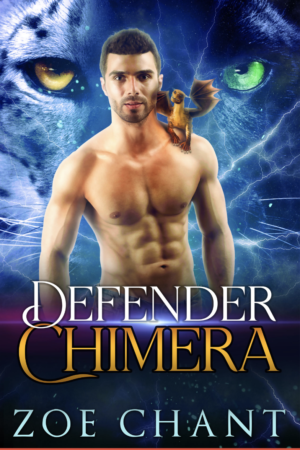 Carter doesn't want a mate, thank you very much. He's got no time for love--he's too busy trying to hide the monstrous shift form he was cursed with. Not to mention trying to stop his annoyingly hot business rival Fenella Kim from doing a hostile takeover of his company. She's the thorn in his side, the Lego under his bare foot, and absolutely, definitely, positively not his one true love.
Fen doesn't need a man, thank you very much. It's hard enough running her own business when she's struggling with undiagnosed ADHD. Not to mention constantly being compared to her obnoxiously hot business rival, the arrogant and brilliant Carter Howe. The very thought of him makes her tingle all over. With rage. Definitely rage.
But it's hard to stay angry when you're kidnapped together, dumped in the wilderness, and pursued by deadly attackers. And it's even harder to keep your terrible secret from the enemy you just might be falling for...
It's the latest hot and hilarious book in bestselling author Zoe Chant's Protection, Inc: Defenders series! Defender Chimera is a steamy enemies to lovers shifter romance featuring a strong heroine with a disability, a hero who thinks he's a monster, plenty of adventure, lots of laughs, and adorable magical pets. No cliffhangers!