Dragon's Thief
Searching Dragons, Book 1

---

All she knows is running away.
Buy Now!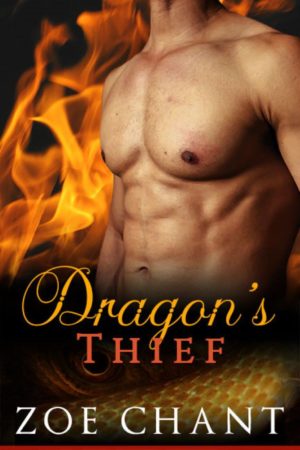 Tara has been alone and on the run for years. Getting jumped by mysterious attackers behind the diner where she works isn't new ... but this time she's saved by a copper-eyed, blazingly handsome man who tells her to run with him instead.
He was looking for a thief, but he found his destiny instead.
Dragon shifter Reese has been seeking his stolen sunstone for decades. Without it, he can't shift. His quest leads him to Tara, the one person who might have a clue where the sunstone can be found, except she doesn't even know she knows it. But everything gets infinitely more complicated when he takes one look in her eyes and realizes she's his fated mate. If he can only get her to trust him, after a lifetime of trusting no one ...
Now they're on a cross-country road trip, bickering and falling in love, with dragon-hunting, sunstone-stealing cultists on their heels. While Tara's coping with the fact that dragons are real, she finds the possibility of a sweet, gorgeous guy who's completely fallen for her even more unlikely. And some of her secrets run so deep that even she doesn't know about them …
DRAGON'S THIEF is a standalone dragon shifter romance with heat that would make a dragon blush. One-click to bring this sexy, made-for-each-other paranormal pair home today!
Preview:
Click on the "Preview" button below the cover to read an excerpt of this book.