Firebird of Glass
Fae Shifter Knights, Book 4

---

Her first Christmas might be the last Christmas.
Buy Now!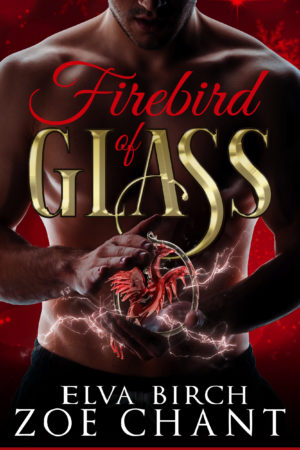 Tadra has known her entire life that she was meant for a great destiny. But she never expected it to happen like this: trapped in a strange new world, her magic broken and her voice silenced, unable to shift to anything other than a tiny shadow of her firebird's glory.
Ansel's kiss releases Tadra from her glass prison...just in time to face the battle bearing down on both of them.
The local mall is decked out for Christmas, but no one in line for Santa Claus knows that the changing of the year is when barriers become weak and a great evil is about to escape into the ordinary human world. When their friends are lost, only Tadra and Ansel stand together against the coming forces of darkness.
The final ornament has been found. The final knight has been released. The final fight is coming.
The conclusion of this off-beat series is a story of love, sacrifice, mercy, and triumph, full of all the holiday magic, humor, and true love you've come to expect from Fae Shifter Knights, with a guaranteed happy-ever-after!