Guardian Lion
Cedar Hill Lions, Book 2

---

A curvy, confident accountant + a sexy lion shifter bodyguard sworn to protect her + a terrifying kidnap attempt = one roaring romance!
Buy Now!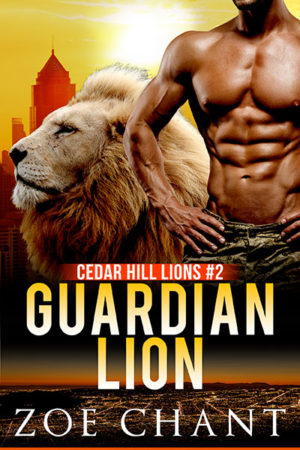 Curvy Daphne Pearce, the daughter of a movie star and a senator, loves her so-called 'boring' job as an accountant and the quiet life she's made for herself away from the camera's glare. But when a dangerous criminal organization discovers her true identity, Daphne finds herself in desperate peril.
After twelve years in the army, lion shifter Heath Whittaker is adjusting to civilian life and putting his skills to work as a bodyguard. But he doesn't expect that his new job will lead him straight to the most beautiful woman he's ever seen… who also happens to be his fated mate.
Irresistible heat builds between Daphne and Heath as he struggles to keep her safe, and the lurking danger becomes even more serious than either one of them suspected. Can Heath keep Daphne safe from the deadly enemies that surround them?
Guardian Lion is a sizzling hot, standalone BBW lion shifter romance, second in the Cedar Hill Lions series. No cliffhangers!
Preview:
Click on the "Preview" button below the cover to read an excerpt of this book.