Hollywood Bear
Hollywood Shifters, Book 1

---

A BBW stuntwoman + a movie director bear shifter + Hollywood hijinks = one blockbuster romance!
Buy Now!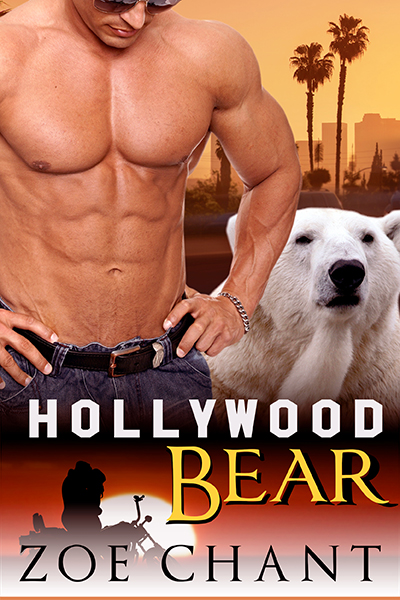 Curvy stuntwoman Shelley loves showbiz but hates the roles she usually gets, that use her body as the butt of a joke. Then she's hired to show off her real skills as a stunt rider, playing an Evil Goth Biker Chick in a new movie by hot director Mick Volkov.
Bear shifter and famous director Mick Volkov knows all too well that money can't buy you love, and fame is no consolation for a broken heart. Burned by one bad relationship too many, he's sworn off love... Until he sees Shelley.
A whirlwind of motorcycle rides, hot loving in a forest cabin, and fancy Hollywood parties lights a bonfire of passion between them, but they're both afraid of getting their hearts broken once again. Will they run from destiny, or will they find their very own Hollywood happy ending?
This is a sizzling hot, standalone BBW bear shifter romance. No cliffhangers!
Preview:
Click on the "Preview" button below the cover to read an excerpt of this book.