Hollywood Tiger
Hollywood Shifters, Book 3

---

An investigator BBW + a hot maverick photojournalist tiger shifter + a sinister Hollywood studio = an explosive blockbuster romance!
Buy Now!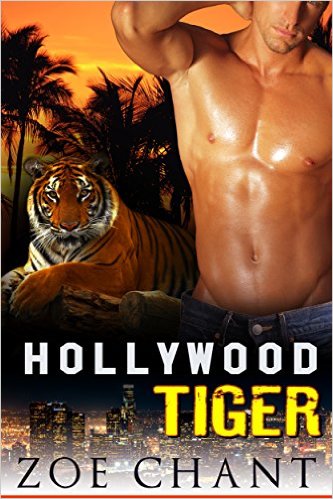 Curvy private eye Mindy Maurek made a career out of catching cheating husbands, but her latest case sends her straight into the arms (well, more like into the lap) of tawny-haired, smoking hot, and very single tiger shifter Dennis O'Keefe. The last thing she wants is to get mixed up with a man she believes is as crooked as her target, but their instant fireworks throw all her careful plans out the window.
Photographer Dennis O'Keefe is conducting a sting of his own, pretending to be a rich investor to entrap the same crooked Hollywood producer Mindy is after. Dennis doesn't believe in mates any more than he believes in being tied down. All he wants is to travel the world covering fascinating stories and exposing evil. As soon as he meets Mindy, his tiger recognizes his mate. But even if his animal knows better, Dennis is determined to stick to the original plan, although he can't get the curvy beauty out of his head ...
From heart-pounding car chases undercover to sizzling encounters under the sheets, the two begin to realize they're the perfect team. But even if they can bring the criminals to justice, will they manage to solve the final mystery: love?
This is a sizzling hot, standalone BBW tiger shifter romance. No cliffhangers!
Preview:
Click on the "Preview" button below the cover to read an excerpt of this book.