Librarian Bear
Virtue Shifters, Book 2

---

Sarah is looking for love under the covers...of a good book!
Buy Now!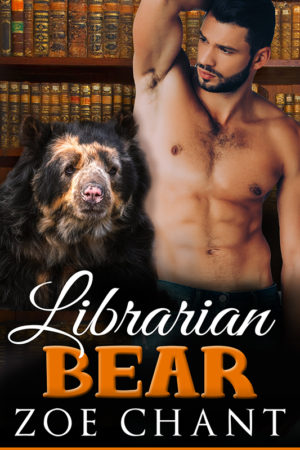 As a small-town librarian, Sarah has her hands full with projects that range from running an in-library day care to planning her best friend's wedding. Romance is a complication she doesn't need...until he walks in.
Archivist Matthew is a big-city bear shifter looking forward to a quiet, short-term project in Virtue before heading to his dream job in New York. He didn't count on Virtue's vibrant, sexy librarian stealing his heart with a single glance….
Matthew never meant to stay; Sarah never meant to fall. But as they investigate a mystery from Virtue's past together, neither wants to turn the page on a blossoming summer romance that just might last a lifetime.
LIBRARIAN BEAR is a delightful, steamy standalone with a guaranteed happily ever after and no cliffhangers. If you're looking for charming, funny paranormal shifter romance, one-click now and fall in love with the Virtue Shifters!
Preview:
Click on the "Preview" button below the cover to read an excerpt of this book.