Bonus story for Shifting Sands Resort: Lift
---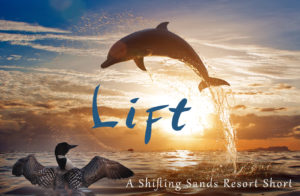 Lift
by Zoe Chant
Shifting Sands Resort was made of stairs, it seemed.
Only the beach was flat, and once Mia had made her way laboriously down to it—one painful step at a time, leaning on her hateful cane, waiting for the bad knee to buckle—she honestly wasn't sure how she was going to get back up to her room in the hotel, or if she even wanted to…
Lift has been removed from the site for inclusion in a brand new, 4-volume Shifting Sands Resort Omnibus which will collect all of the short stories and two exclusive new ones, all in the author's preferred reading order, coming in ebook, Kindle Unlimited, paperback, and collector's hardcover with dust jacket! The ebook released September 19, the hardcovers…will take a little longer. The proof is being printed now!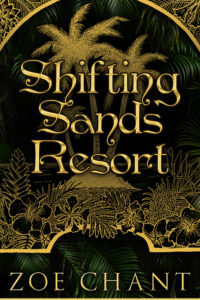 * * *
Be sure to subscribe to my mailing list (and add zoe@zoechant.com to your contacts)! You can also join my active VIP Readers Group on Facebook for sneak previews, cover reveals, news, and like-minded fans!