Saved by the Billionaire Lion Shifter
Shifter Suspense, Book 2

---

She was looking for a scoop. Instead she found magic, the love of her life—and a trap she can't escape.
Buy Now!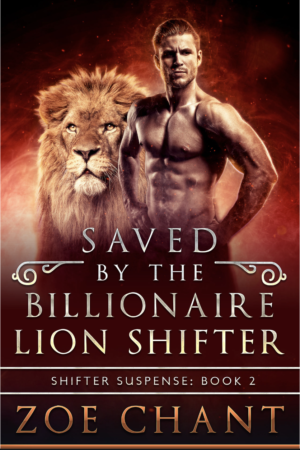 She was looking for a scoop. Instead she found the love of her life.
Harper Island is a luxury resort with a secret. But that's okay. Curvy Chloe Kent has a secret, too. She's not a cleaner desperate for work; she's a reporter, hot on the trail of a juicy story. When she meets Mathis, sparks fly—and together, they uncover the truth about the island.
Harper Island isn't a luxury resort. It's a trap for shifters.
Can he save her before time runs out?
Billionaire lion shifter Mathis Delacourt thought he'd never escape the emptiness inside him. Adrenaline, adventure, even living a double life as a down-on-his-luck boxer—it all leaves him cold.
Then he meets his mate. Chloe Kent is everything Mathis has been searching for... and the twisted owner of Harper Island knows it. Can their love survive, when it's used as a weapon to control them?
Lion's Betrayal is a sizzling hot, standalone lion shifter romance. No cliffhangers!
Preview:
Click on the "Preview" button below the cover to read an excerpt of this book.