Loved by the Lion
---
BBW looking for a family + hot alpha lion shifter protecting his pride + a dangerous stalker = one sweet and steamy story!
Buy Now!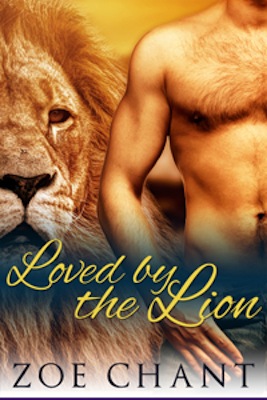 Curvy Kira Jameson has given up on relationships. Her last date turned into a stalker, and she's a workaholic nurse who can barely make time for Emi, her lion shifter BFF. But when Emi invites her to her family's annual retreat, Kira can't help being tempted – both by the family and the hot, sexy alpha lion shifter who protects them.
Alpha lion Cole Deleon wasn't looking for a mate. He's got his hands full taking care of his pride. But when he meets Kira, he can't help making room for her ... in his bed and in his heart.
But after a night of passion, Kira wakes up with a furry problem of her own! Can their new romance survive Kira's transformation? And will the alpha lion and new lioness be able to defeat a stalker who's more than he seems?
Loved by the Lion is a standalone BWWM lion shifter romance. No cliffhangers!
Preview:
Click on the "Preview" button below the cover to read an excerpt of this book.