Mountain Rescue Lion
---
A lonely shifter who's given up on love + a mountain climber in need of a partner + a deadly ice storm = a romance that'll keep you warm on a cold night!
Buy Now!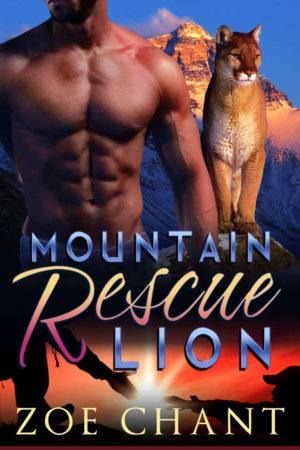 Outdoorswoman Cora Parker has bad luck with climbing partners and worse luck with men. After getting her heart broken one too many times, she's given up on finding a partner she can rely on. She's resigned herself to spending her life alone, doing what she loves: climbing dangerous mountains. But this is one mountain-climbing trip that will change her life forever.
Mountain lion shifter Eric Peterson loves working as a park ranger. But with a job that means spending all his time in the wilderness, he's given up on finding a mate who'll want to share his life. Until he finds himself trapped in a cave with a woman who shares his love for nature...
With a deadly storm lashing the mountain, Cora and Eric take shelter together—and share a night of scorching passion in their remote hideaway. But they're not the only ones caught out by the weather. When Cora joins Eric in a search for a lost hiker, she begins to realize he might be the partner she'd been missing all her life. Will they be able to win the race against time... and find the love they've been looking for?
Mountain Rescue Lion is a scorching hot, action-packed, standalone romance. No cliffhangers (except the kind involving actual cliffs!).
Preview:
Click on the "Preview" button below the cover to read an excerpt of this book.