Panther's Promise
Shifter Suspense, Book 1

---

A curvy artist struggling with self-doubt + a panther shifter who's out of touch with his panther + a kidnapper with deadly plans = one dangerous romantic adventure!
Buy Now!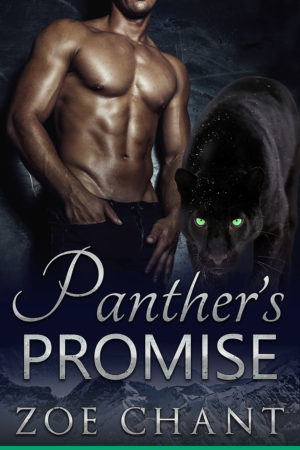 Curvy Irina Mathers has never believed in herself. Whatever she tries to do with her life, it always seems to go wrong. But when a sexy stranger sweeps her off her feet, she'll find out how strong she really is.
Grant Diaz grew up struggling to suppress his panther. His shifter father abandoned his mother, and Grant is haunted by the thought that his own panther will do the same, and betray his mate. Gorgeous, funny Irina is everything he ever wanted—but finding her means facing his fears.
When a mysterious enemy threatens to tear them apart, Grant and Irina will have to learn to trust in their love… or lose each other forever.
Panther's Promise is a sizzling hot, standalone BBW big cat shifter romance. No cliffhangers!
Preview:
Click on the "Preview" button below the cover to read an excerpt of this book.