Protection Inc. Collection 1
Protection Inc., Book 3.5

---

Bear. Dragon. Panther. These shifter bodyguards are waiting to protect you.
Buy Now!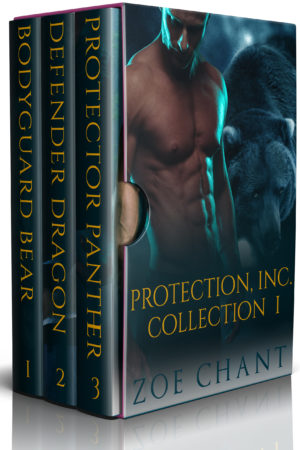 Brave, passionate, and loving, the shifter heroes of Protection, Inc. will do anything to protect their mates. From deadly intrigue in a royal palace to sinister experiments in a secret lab, there's no danger they won't face. But can they take the biggest risk of their lives, and open their wounded hearts to love?
Save 30% on the first three books in the Protection, Inc. series with this convenient box set. Contains strong curvy heroines, tough bodyguard heroes, sexy shifters protecting their one true mate, a tight-knit team as close as family, and absolutely no cliffhangers!
Preview:
Click on the "Preview" button below the cover to read an excerpt of this book.