Protector Panther
Protection, Inc., Book 3

---

A curvy paramedic who doesn't know the meaning of fear + a mysterious panther shifter bodyguard with the power to inflict terror + sinister experiments and desperate passion = one heart-pounding romance!
Buy Now!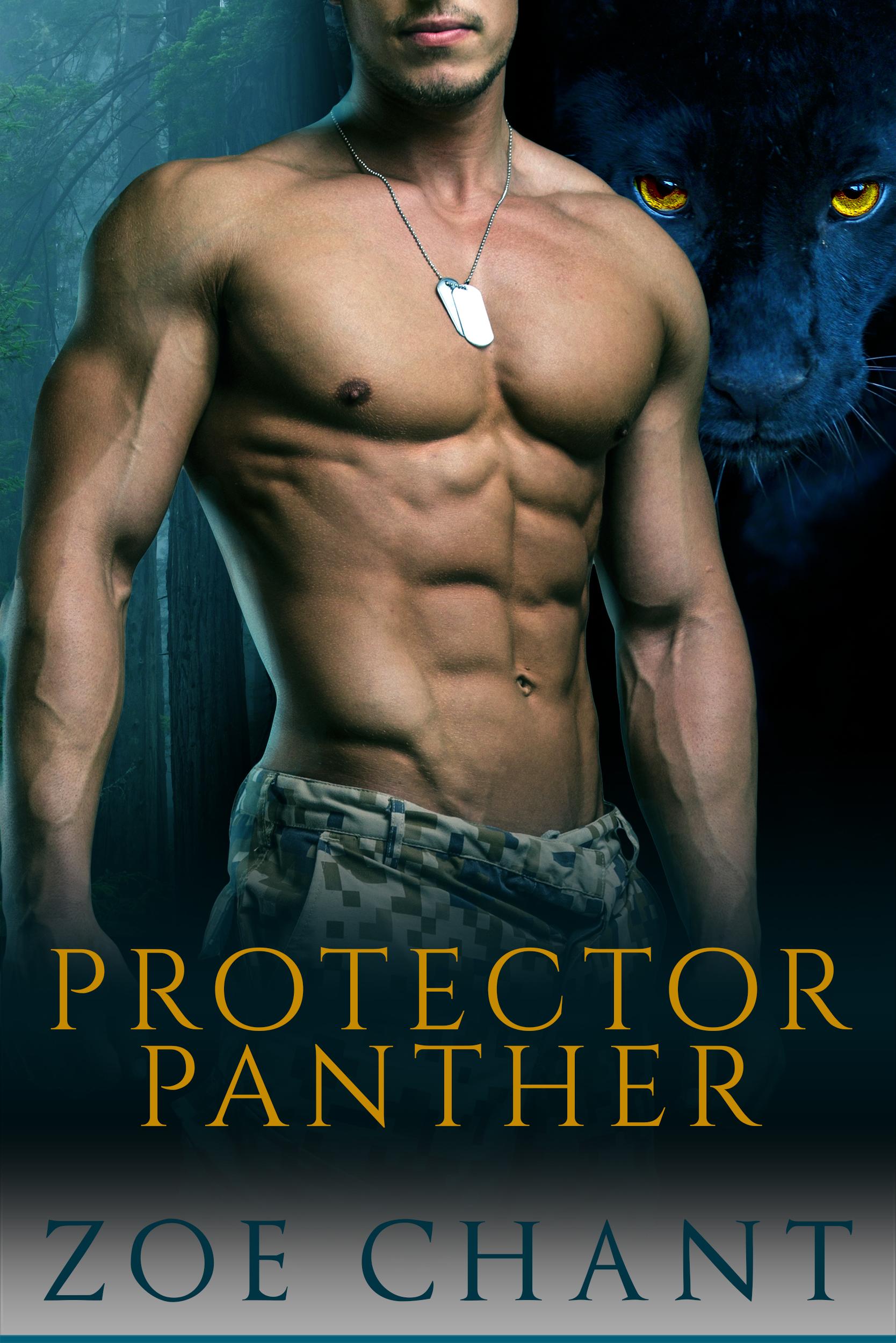 Paramedic Catalina Mendez just flew back to America after months of volunteering in a disaster-stricken country. Reluctant to return to her lonely home and empty bed, she decides to take a late-night stroll. Then a handsome wounded man collapses at her feet. He tells her to run to save herself, but Catalina refuses to leave him. When they're both kidnapped by a ruthless black ops agency, the adventure that follows will test her courage— and her heart— to the limit.
Panther shifter Shane Garrity is the odd man out among the bodyguards of Protection, Inc., an all-shifter private security agency. His cool exterior conceals unique powers… and dark secrets. The last thing he wants is to fall in love. But when he meets Catalina, he recognizes his mate. He'd die to protect her. But if he reveals his love, their kidnappers will use his feelings against them both.
Can Shane and Catalina break free of the sinister black ops agency? And can a fearless woman and a man who uses fear as a weapon face the one thing that scares them both, and open their hearts to love?
Protector Panther is a sizzling hot BBW panther shifter romance. It is a standalone, full-length novel. No cliffhangers!
Preview:
Click on the "Preview" button below the cover to read an excerpt of this book.