Pursued by the Puma
---
An adventurous BBW journalist + a mysterious puma shifter who will protect her at any cost + the criminal empire that threatens them both = one thrilling romance!
Buy Now!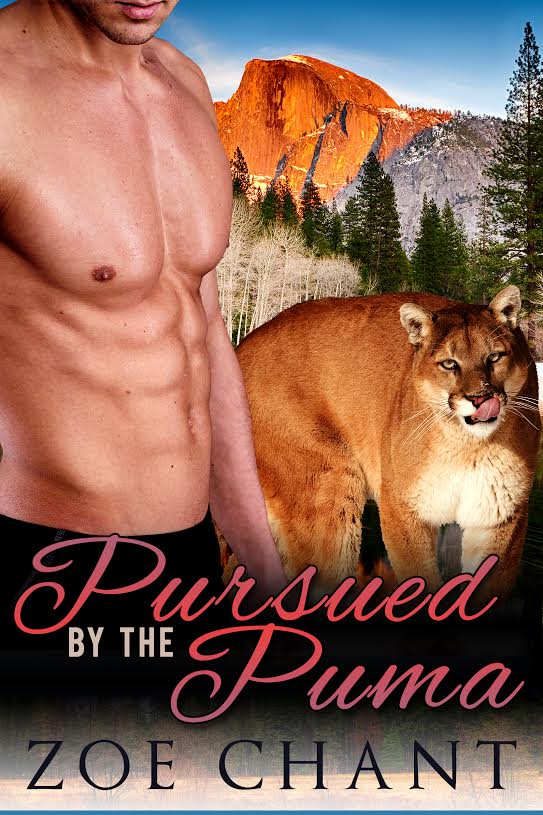 Curvy, confident Sophie Truman loves her job as a reporter for her small town newspaper. Sure, sometimes she wishes she could investigate something a little more exciting than the recent sightings of a big cat prowling around the local park, but who is she to complain? It's only when she witnesses the mysterious mountain lion transform into the most gorgeous guy she's ever seen that Sophie realizes she might be onto the story of the century!
The instant that billionaire puma shifter Kain Booker lays eyes on Sophie, he knows she's his fated mate. He's spent the last few years trying desperately to make up for one terrible mistake, and isn't sure he deserves the love of a woman like Sophie. But when his ruthless business rival kidnaps Sophie, Kain realizes that he must protect his mate.
Can Kain and Sophie overcome the dark secrets of his past to embrace their fated love?
Pursued by the Puma is a sizzling hot standalone BBW puma shifter romance. No cliffhangers!
Preview:
Click on the "Preview" button below the cover to read an excerpt of this book.