Ranger Griffin
---
A lonely reporter in deadly danger + a protective griffin shifter who thinks he's a monster + a cozy cabin in a snowy forest = one exciting and heartwarming romance!
Buy Now!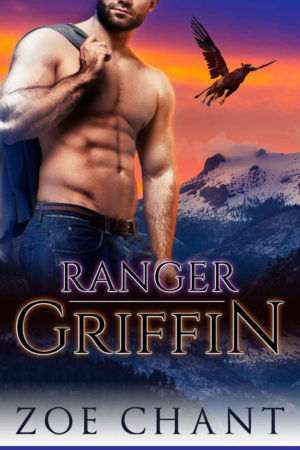 Curvy Emily Green grew up on stories of magical forests, enchanted beasts, and happily ever after... but then she learned that life isn't a fairytale. Now a determined investigative reporter, she's not the type to sit around waiting for Prince Charming to rescue her. But when her pursuit of a story brings her face to face with a terrifying enemy, even an independent woman like Emily needs help from a hero...
Park ranger Gabriel Allen thinks he's a monster. A griffin shifter who has never known any other shifters, he's spent his life isolated and alone to hide his secret. But when he rescues Emily from deadly peril, he realizes that there are worse monsters out there... and that he'll do anything to protect this brave, beautiful woman from them.
Can two lonely people break the walls they've built around their hearts and find their happily ever after? And can they discover the truth about Gabriel's past and Emily's enemies in time to save each other from the danger closing in on them?
Ranger Griffin is a sizzling hot, standalone griffin shifter romance. No cliffhangers!
Preview:
Click on the "Preview" button below the cover to read an excerpt of this book.