Rescued by the Jaguar
---
A curvy Mexican billionaire whose money can't buy her love + a powerfully masculine American jaguar shifter firefighter + a world trying to tear these fated mates apart = one fiery romance!
Buy Now!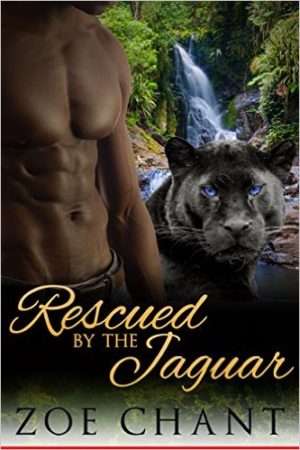 Billionaire Octavia Mateo is the toast of the Cancun business world. On the outside, she's got everything. But inside, she feels empty. Her snobbish uncle keeps trying to set her up with wealthy men, but Octavia-- and her inner jaguar-- have never felt so much as a spark of passion. Yet...
Black jaguar Luke Covas is a brave, strong, down to earth firefighter, a man who takes things as he finds them. But when he's separated from his crew during a deadly fire on the border, he's forced to become a jaguar to survive. But the trauma leaves him unable to shift back, wounded and alone, not even knowing what country he's in.
Until Octavia finds him. On the surface, the wealthy woman and the courageous firefighter have nothing in common. But their souls call to each other, culminating in a night of wild passion that convinces them that they're meant to be together. But can they survive a gauntlet of awkward dinner parties, a scheming uncle trying to separate them, and a deadly fire? What will it take for the two jaguar shifters to stay together when they're literally worlds apart?
This is a burning hot, standalone BBW jaguar shifter romance. No cliffhangers!
Preview:
Click on the "Preview" button below the cover to read an excerpt of this book.