Snow Leopard's Lady
Veteran Shifters, Book 1

---

A leopard Marine dedicated only to war - until he meets her. A single mom who only wants peace - until she meets him. But they're both convinced it's too late for love...
Buy Now!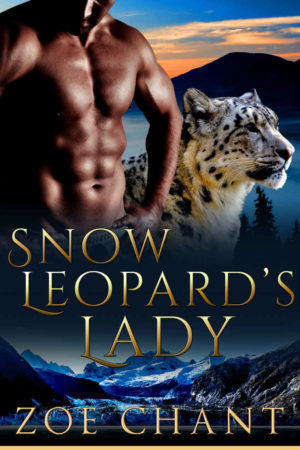 Mavis Williams is destined to be alone. Years ago, her ex kicked their daughter Nina out for being a shifter, and Mavis' heart was broken. Now, she's finally been reunited with Nina, and moved to beautiful Glacier Park...but she can't let go of her guilt and grief. And there's no one in her life to help.
Colonel Wilson Hanes, Marine and snow leopard shifter, has dedicated his life to the military, served in combat, and been promoted to a high-level job in Washington. After decades of service, he's realized that when he retires, he has nothing to look forward to. He's married to his job, and it's too late for him to find a mate, let alone a family.
But when Wilson comes to Glacier Park for a wedding, he's captivated not only by the rugged wilderness, but also by the quiet, graceful woman he meets there. And Mavis is shocked to feel a connection that she'd thought would never happen--with a man who understands the tragedies life can bring. Can Wilson show Mavis that love is nothing to fear? And what happens when Mavis' ex starts to stir up trouble?
Combining romance, family, and a touch of magical wonder, Snow Leopard's Lady will delight fans of TS Joyce, Terry Bolryder, and Harmony Raines. Pick up this standalone BBW interracial romance today! No cliffhangers!
Preview:
Click on the "Preview" button below the cover to read an excerpt of this book.