Soldier Snow Leopard
Buy Now!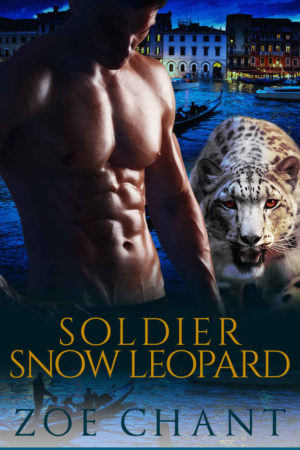 Both with secrets they've never revealed.
Both sworn never to love.
Justin used to be a hero. Now he's been given special powers at a terrible price, but nothing can awake the protective instincts in his hidden heart ... until he meets HER.
Fiona's closest friends know nothing of her dark past. She buries her pain in work ... until she meets HIM.
Don't miss the thrilling action and red-hot romance of the series fans are calling "wonderful," "fantastic," and "a roller-coaster ride." Soldier Snow Leopard is a standalone romance with a guaranteed HEA. Take Justin and Fiona home with you today!
Preview:
Click on the "Preview" button below the cover to read an excerpt of this book.