Stoneheart Lion
Stone Shifters, Book 3

---

She's a shifter fixer who can fix anything ... except herself.
Buy Now!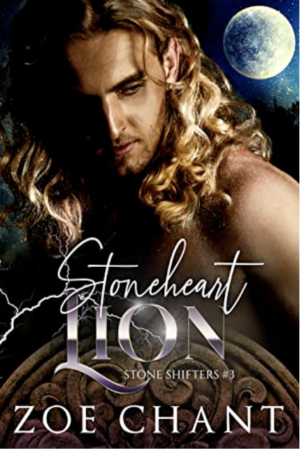 Exiled from her clan, jaguar shifter Max is a P.I. who handles unique shifter problems. Incriminating photos, blackmail, mate problems? Max helps others solve their problems because there is no cure for her own loneliness. At least none that she knows.
But she's never had a problem like him before ...
He never had a problem he couldn't solve ... until now.
After an unwanted shifter transformation, Gio is on the run, at the mercy of a shattered animal he can't talk to, staying one step ahead of magical assassins who want to tear him apart to get at the secret inside him. He can't fix this.
But maybe she can: the beautiful woman with eyes he could fall into. The damaged yet kind and resilient woman that his unwanted, half-bonded lion keeps wanting him to touch.
The only woman who can show him what it means to have a true mate—if he can protect her from the danger pursuing them both.
The exciting conclusion to the Stone Shifters trilogy, with love, danger, and fated mates, a couple you'll root for, and a guaranteed HEA. One-click Stoneheart Lion to bring Max and Gio's story home!