Stoneskin Dragon
Buy Now!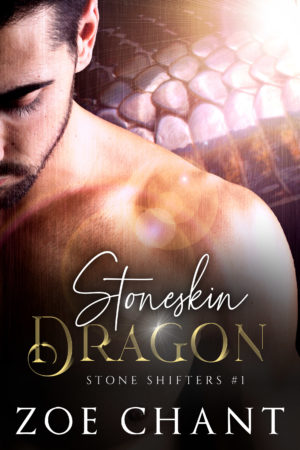 Dragon shifter Reive is dying. After a fight with a gargoyle to save his clan, his poisoned body is painfully turning to stone. His only hope: an ancient book that promises a cure.
And the librarian who can help him find it.
She's a monster.
All her life Jess has feared and hated her gargoyle shifter form. She would give anything to be fully human.
Now she might have a way.
If she can fight her attraction for a dying man long enough to help him find the book that will save or doom them both.
But they're not the only ones looking for it ...
Brand new spinoff series from Zoe Chant's popular BODYGUARD SHIFTERS! This is your opportunity to jump into this new series today, with hot heroes, kick-butt heroines, sizzling romance, magic and mystery, and a guaranteed HEA in every book. One-click to join the adventure today!
Preview:
Click on the "Preview" button below the cover to read an excerpt of this book.