Stonewing Guardian
Stone Shifters, Book 2

---

He's her second chance. She's his last hope.
Buy Now!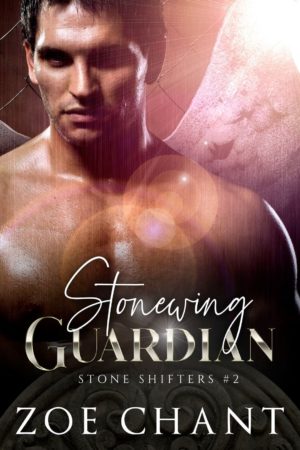 After a devastating accident, archaeologist Thea shut herself away from the world. But now, there's an incredibly hot guy in her office, with an offer that might just be enough to drag her back into the field. He's either crazy… or an entire secret race of magical shapeshifters desperately needs her help.
Time is running out for gargoyle shifter Mace. His people are in grave danger, and their only hope is a lost Viking amulet… and the brave, smart, emotionally scarred woman who might just be his mate.
But if this is going to work, he'll have to trust a human with his people's greatest secret…
… and she'll have to trust him with her heart.
Filled with action, romance, and heart, Stonewing Guardian takes you back to the gargoyle shifter sanctuary of Stonegarden on the beautiful Newfoundland coast. One-click today!
Preview:
Click on the "Preview" button below the cover to read an excerpt of this book.