Thankful for Shifters: Free Books from Zoe Chant!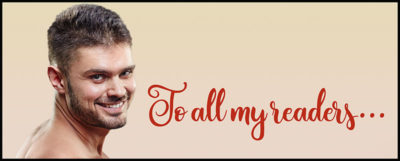 Now you've got 11 more things to be thankful for: 11 FREE books from Zoe Chant! These books are free between November 21 – November 23rd.



Panther's Promise
Shifter Suspense, Book 1

A curvy artist struggling with self-doubt + a panther shifter who's out of touch with his panther + a kidnapper with deadly plans = one dangerous romantic adventure!




Bear Guard
Enforcer Bears, Book 5

A lonely secretary who doesn't know she's a shifter + a protective bear shifter guard + a mob attack = a small town romance that'll make you purr!




Guardian Lion
Cedar Hill Lions, Book 2

A curvy, confident accountant + a sexy lion shifter bodyguard sworn to protect her + a terrifying kidnap attempt = one roaring romance!




Tropical Wounded Wolf
Shifting Sands Resort, Book 2


A curvy math teacher on vacation + a wolf shifter who spent years in captivity + an accident that leaves them stranded together in a jungle paradise = one thrilling romance!




Healing Her Wolf

A curious vet + a wounded werewolf + some tender loving care = one sexy, sizzling story




The Snow Leopard's Mate
Glacier Leopards, Book 1

A curvy waitress longing for a better life + a lonely lumberjack snow leopard shifter + a wild night that will change their lives = one sweet and steamy romance!




The Mountain Dragon's Curvy Mate

A curvy geologist + a hot dragon shifter with a mountain-sized problem + a rogue group of evil dragons = one sizzling and suspenseful romance!




Alpha Rancher Bear
Bears of Pinerock County, Book 3

A take-charge alpha with commitment issues + a midwife who's not about to give up control of her well-ordered life + a roadside winter disaster = an explosive romance that's about to blow up everything they both thought they wanted!




Honey for the Billionbear
Honey for the Billionbear, Book 1


BBW with a broken heart + mysterious billionaire bear shifter + an unexpected storm = one sweet and sexy story!




The Dragon Prince's Baby Bargain

A Howls Romance

This dragon will set your heart on fire!He's a dragon prince promised in an arranged marriage to a princess who's just disappeared.She's a lonely virgin on vacation who just happens to look exactly like the missing princess.

Has he got an offer for her…




The Billionaire Dragon Shifter Meets His Match
Gray's Hollow Dragon Shifters, Book 6


One curvy cop who's devoted her life to fighting evil dragons + one dragon who's sure he's a monster + a challenge he can't refuse = a fiery romance that starts with a bang!