Thankful for Shifters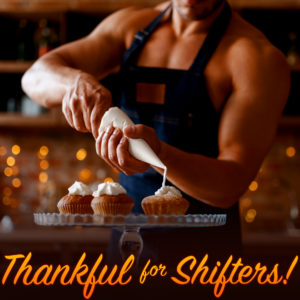 Guess who turns six this year? Zoe Chant!
Six years ago, a group of writer friends who loved shifters and romance and big growly bears got together and created the pen name Zoe Chant. We thought it would be a fun little side project. But from our very first book, Bought by the Billionbear, Zoe Chant became so much more. You fell in love with our heroes and cheered on our heroines… and so did we!
To celebrate our six-year anniversary, we're making Bought by the Billionbear one of the books we're giving you today. Nowadays we're writing much longer books, but we still love fancy cocktails, big growly bear shifters with hearts of gold, heroines who will do anything for a friend, and of course, true love. Thank you for reading.
The free books end on November 28, so grab them while you can.