The Billionaire Dragon Shifter's Mate
Gray's Hollow Dragon Shifters, Book 1

---

A BBW in search of adventure + a dragon shifter in search of a mate + a mishap on a mountainside = one sparkling and sexy story!
Buy Now!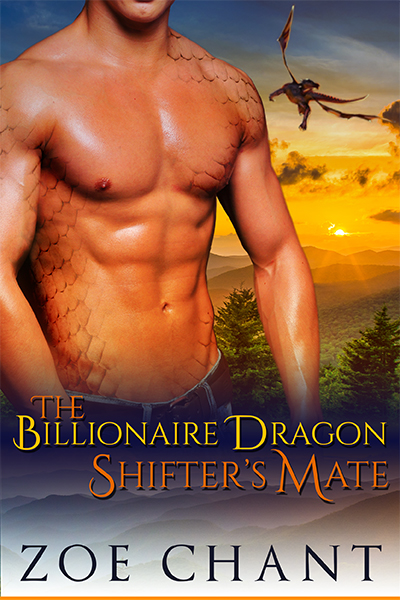 Curvy Cara Linley left her boring life in Iowa in search of adventure, but she only found loneliness in new and different places. She thinks there's no fairy tales left for a girl like her-- until she gets stranded on a mountainside, and a gorgeous hero comes to her rescue.
Billionaire dragon shifter Gus Gray has all the treasure a dragon could desire, but even his hoard of glittering gold has lost its shine, with no mate to share it with. Can an ordinary princess and a lonely dragon find their happily ever after?
The Billionaire Dragon Shifter's Mate is a standalone dragon shifter romance. No cliffhangers!
Preview:
"Are you all right?" Gus asked, letting himself walk toward her slowly, his hands held out a little to either side to show her he meant no harm. "You're on my property, so if you're hurt you can probably sue me."

"Yeah?" Cara said, brushing herself off with quick self-conscious motions as she looked down. "I don't think I can charge you much for my shirt. Or my dignity."

"On the contrary," Gus said, making her look up sharply–he was within arm's reach now, and when she met his eyes their gazes locked again. He tried to hold down his dragon, lest she get a glimpse of the fire inside him, but he couldn't look away from the ring of gold at the center of her green eyes. He made himself smile, dragging out words to finish the thought he'd started before she looked up at him with those unfairly distracting eyes. "Your dignity is priceless. You could charge me anything for it."

Silently he promised, Everything I have I will lay at your feet.
Preview:
Click on the "Preview" button below the cover to read an excerpt of this book.