The Billionaire Jaguar's Curvy Journalist
---
A curvy reporter looking for a story + a billionaire jaguar shifter looking for his mate = a romance that'll make headlines!
Buy Now!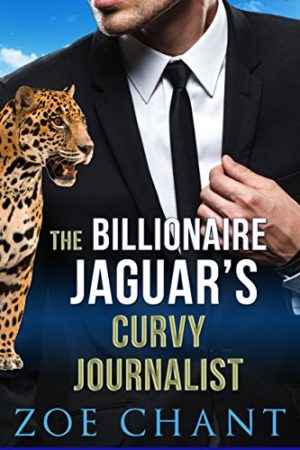 Abby Bailey loves her job at the Salem Beach Now entertainment and society section, but she's tired of the endless parade of parties. She needs a great story, a chance to prove herself as a journalist...and she gets her chance when handsome newcomer Paul Larson comes up to her at a party. His company's expanding into Salem Beach, and she might have the inside edge... if she could just stop thinking about his gorgeous eyes and perfect body.
Paul's mother had always told him he'd know his mate on sight, but he still hadn't expected the sight of Abby to hit him like a bolt of lightning. She's beautiful, sexy, and smart. She's looking for a story, and he can give her an exclusive—but can he persuade her that he's more than just a headline? And can he get her to accept his jaguar side?
Things heat up when an accident sends Paul running to the rescue—on all fours— and Abby finds out his secret. Will Abby get not only her story, but the love she never knew she was looking for? And can Paul convince her that he's more than a feature article, but the man with whom she should be spending the rest of her life?
The Billionaire Jaguar's Curvy Journalist is a sizzling hot, standalone BBW jaguar shifter romance. No cliffhangers!
Preview:
Click on the "Preview" button below the cover to read an excerpt of this book.