The Bronze Dragon's Baby
Shifter Dads, Book 5

---

A woman on a mission to build a better world for her baby…
Buy Now!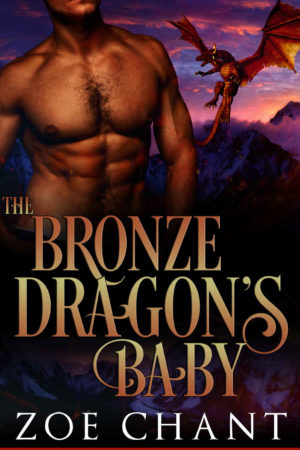 Red dragon shifter Athena is sick and tired of her clan's never-ending wars. She and her brother grew up orphans because of them, and Athena is not allowing that to happen to her daughter. But no one wants to help her—so she takes off to Oak Ridge, where their current enemies live. She figures that if no one else wants to end this conflict, she'll just have to take care of it herself.
She's not expecting to meet her mate. She's really not expecting him to own a furniture store.
…and a man who wants to give her the life she deserves.
Bronze dragon shifter Santos is instantly captivated by this fierce, warlike woman and her adorable baby girl. Athena's never eaten in a restaurant, never petted a cat, and never known a safe and comfortable home. She's like a fiery storm descending on his quiet life—and he never wants to let her go.
Of course, there's the small problem of their clans being at war…
The Bronze Dragon's Baby is a standalone dragon shifter romance with a tough heroine, a passionate hero, a touch of action, and a really adorable baby. No cliffhangers!
Preview:
Click on the "Preview" button below the cover to read an excerpt of this book.