The Dragon Billionaire's Secret Mate
---
A BBW librarian in financial trouble + a billionaire dragon shifter in need of a mate + a dangerous power struggle = one passionate forbidden romance!
Buy Now!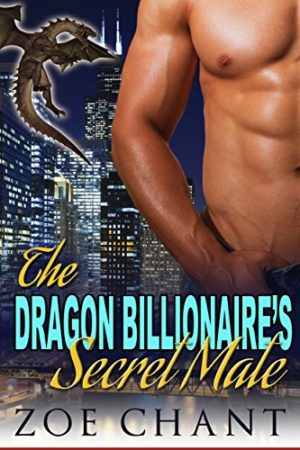 $50,000 for ten days of your time.
The first time Theresa reads the ad in the paper, she's sure it has to be a trick—and even if it isn't, surely the mysterious bachelor won't be interested in a plain librarian like her. But to save her sister from dangerous loan sharks, she needs money, and if that means spending time with a billionaire with mysterious motivations, she's willing to do what it takes.
Wealthy, handsome and famous, billionaire Samuel Ashbel has everything—except for a woman to share his life. Only a mated dragon can be alpha of the dragon clan, and so his brother Severin will do his best to chase away any woman Samuel's interested in. When he puts an ad in the paper, all he wants is to trick his brother and find a woman who'll spend a few pleasant days with him. But in Theresa, he recognizes his destined mate.
Can Samuel win Theresa's love and protect her from his brother's dangerous intrigues?
The Dragon Billionaire's Secret Mate is a standalone BBW dragon shifter romance. No cliffhangers!
Preview:
Click on the "Preview" button below the cover to read an excerpt of this book.