The Jaguar's Beach Bride
---
A BBW shop owner in a bind + a sexy jaguar shifter returned to town + the threat of a ruthless loan shark = a love story that will be sure to make a wave!
Buy Now!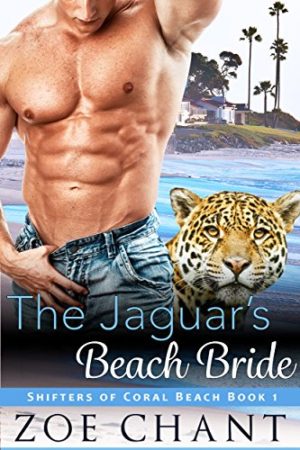 Mina Kinney loves working at her little store down by the beach, but now she owes money she doesn't have. With a loan shark knocking down her door, what's a girl to do? That's when childhood friend—and crush—Brennan Dawson comes into her shop, and suddenly she can't stop thinking about his gorgeous green eyes and sexy smile.
Coming home after all of these years, Brennan never expected his childhood friend's little sister to transform into the beautiful woman she is now. The moment he sees Mina, he knows she's his mate. But she doesn't know he's a jaguar shifter, a secret Brennan isn't sure Mina will fully accept.
Right as Mina and Brennan get closer, the loan shark won't take no for an answer. Mina finds herself in grave danger, and in the aftermath, secrets are revealed. Will Mina and Brennan find their happily ever after? Or will the tides of fate wash away their newly found love?
The Jaguar's Beach Bride is a sizzling hot, action-packed, standalone BBW jaguar shifter romance. No cliffhangers!
Preview:
Click on the "Preview" button below the cover to read an excerpt of this book.