The Midnight Dragon's Mate
Shifter Dads, Book 2

---

His worst nightmare could be a dream come true...
Buy Now!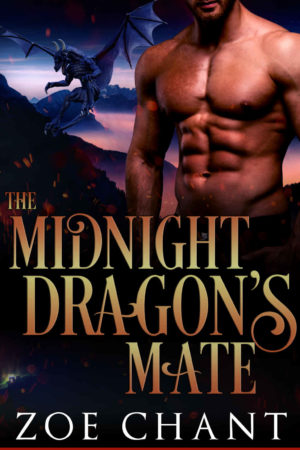 Single dad Lachlan only looked away for a second. And now his six-year-old son is gone, lost in the wild woods. It's every parent's worst nightmare...but most parents aren't dragons. Mad with fear for his son, Lachlan is fully prepared to rip the whole forest apart to find him...
Botanist Cam likes peace, quiet, and all the things that little kids aren't. But when a lost little boy stumbles into her research camp, of course she's going to look after him. Especially since these woods are pretty weird, and who knows what could be lurking out there in the trees. Not that Cam, a career scientist, believes in the supernatural.
Until, that is, the dragon shows up...
Suddenly Cam finds herself caught up in a whole world of magic, devoted family, and even potential danger. She's always been determined to stay married to her career, both feet firmly on the ground. Can she let go of her fears, embrace Lachlan and his son, and fly?
The Midnight Dragon's Mate is a standalone dragon shifter romance with a sexy Marine veteran hero, a smart heroine, adorable children, and a sizzling touch of action. No cliffhangers!
Preview:
Click on the "Preview" button below the cover to read an excerpt of this book.