The Platinum Dragon's Mate
Shifter Dads, Book 6

---

A woman whose world is crumbling beneath her feet…
Buy Now!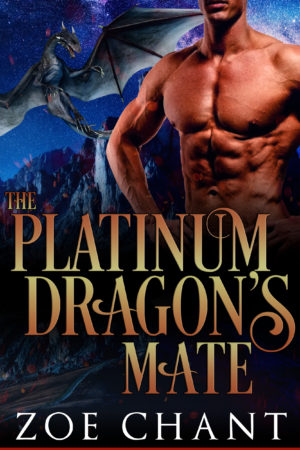 Single mom and red dragon shifter Sage is working as hard as she can to keep her clan alive. But with a dangerous, dictatorial leader, a tiny camp in the woods, and dwindling numbers, it's a daunting job. She just wants her daughter to grow up safe and happy. Is that so much to ask?
It seems like it might be—until she meets her mate.
…and a man who's determined to save it for her.
Dragon shifter and doctor Reid has always kept himself under tight control. He lives alone, works hard, and always thinks before he speaks. Until he meets Sage.
Reid has never imagined the kind of fiery, protective passion his mate awakens in him. Sage has never known the joy, laughter, and safety she could find with Reid by her side. Together, they'll learn that the world is full of promise and potential, and their family can conquer it all.
The Platinum Dragon's Mate is a standalone dragon shifter romance with a strong heroine, a protective hero, a bit of action, and a cute kid. No cliffhangers!
Preview:
Click on the "Preview" button below the cover to read an excerpt of this book.