The Snow Leopard's Heart
Glacier Leopards, Book 4

---

A curvy waitress who's hiding a secret + a snow leopard shifter who just wants to be left alone + a sudden, undeniable passion = one exhilarating romance!
Buy Now!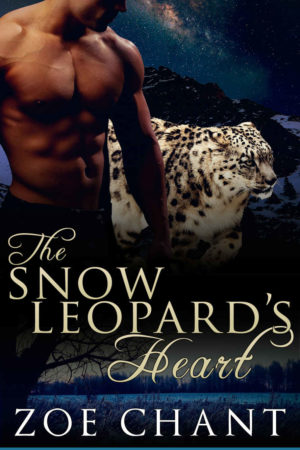 Curvy Nina Williams has given up on finding a family. Ever since she was kicked out of her parents' house for being a shifter, she's been searching for a pack that will accept her—with no success. Finally, she heads to the middle of nowhere to live out her life alone. She's learned the hard way that she can't trust anyone, so she's just going to have to rely on herself.
Snow leopard shifter Joel Miller has everything he's ever wanted in his life: his dream job of being a park ranger, and a cabin deep in the mountains to fix up and call home. He's never wanted to let anyone get too close, not even his family, so his lonely cabin is perfect. But one day he scents a strange leopard nearby. And then the new waitress in town catches his eye.
Nina is shocked to find another snow leopard in her lonely getaway—and even more shocked to realize that Joel is her mate! Can Nina learn to put her trust in others, and accept that she's found her pack? And can Joel open his heart to Nina after keeping it closed off for so long?
The Snow Leopard's Heart is a sizzling hot, standalone BBW, BWWM interracial shifter romance. No cliffhangers!
Preview:
Click on the "Preview" button below the cover to read an excerpt of this book.