The Snow Leopard's Pack
Glacier Leopards, Book 5

---

A librarian with a difficult past + a veteran snow leopard shifter + a dangerous threat = one passionate romance!
Buy Now!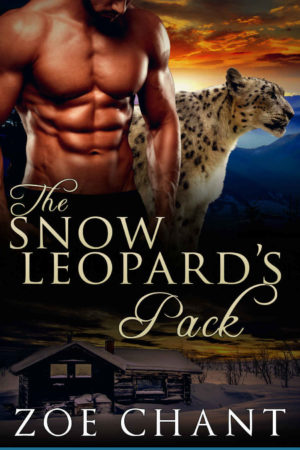 Divorced, broke, and living at home: Lillian Lowell has given up hope. Ever since her ex-husband left her with a monstrous debt, she's focused on making her life as small as possible so she can pay it off. Even so, it's going to take years, and she's already in her mid-thirties. Any thoughts of a family and a future have already slipped away.
Snow leopard shifter Cal Westland is married to his job. In the ten years since he left the Marines, he's dedicated his life to being head ranger at Glacier National Park. Now that there's a snow leopard pack living there, though, he's become their alpha, as well as their boss. He loves being a ranger—but he's a natural loner, and leading a pack full of twentysomethings doesn't come easily to a middle-aged man who'd rather mind his own business.
But when Lillian is threatened by a group of mountain lion shifters, suddenly his solitude doesn't seem so important. Cal is determined to protect Lillian—both from her present, and from her past. Can Cal keep Lillian safe, and show her she has a future after all? And can Lillian show Cal that being true pack leader doesn't mean being alone?
The Snow Leopard's Pack is a sizzling hot, standalone BBW snow leopard shifter romance. No cliffhangers!
Preview:
Click on the "Preview" button below the cover to read an excerpt of this book.