Undercover Alpha
---
BBW + hot werewolf bodyguard + undercover action (and action under the covers) = one unforgettably sexy story!
Buy Now!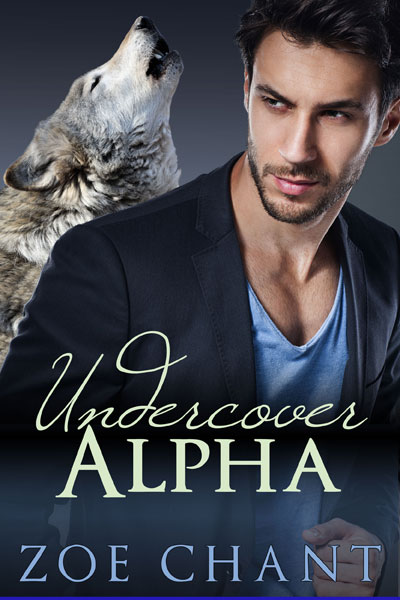 Lucy had everything a woman could want: a good family and a good job. All she needed was… Nope, she had everything she needed. Sure, a boyfriend might be nice, but she didn't need one. She didn't need anything more.
She definitely didn't expect a surprise inheritance. Or the hot bodyguard her father hired to keep her safe. And she really, really didn't expect her sexy bodyguard to be a werewolf.
Jason had his hands full being Alpha to his own werewolf clan. He didn't need more complications in his life, and he definitely didn't need a mate. But when the opportunity comes up to help out a friend and cement the clan alliance he'd been planning, he jumps at the chance…and runs straight into Lucy.
Sparks fly between him and the beautiful woman he must protect, but she has no idea what the handsome stranger from the West Coast is hiding. But how could Jason resist his desire for dark, curvy Lucy, the clan's new Queen?
Undercover Alpha is a standalone BWWM werewolf romance. No cliffhangers!
Preview:
"I apologize when I've made a mistake," he said. "Hurt someone. But I don't think I've done that. And I don't think this is a mistake at all." He wanted to kiss her again, wanted to feel those soft, warm breasts against his chest. Wanted to slip his hands under her t-shirt and feel every inch of her skin. The wolf was urging him on, telling him to take what was his. An Alpha and his Queen. The clan alliance they'd planned all along. Everything about it was perfect, was right—

Except she didn't even know she was a Queen. He was almost sure of it now. If she did, this togetherness, this closeness wouldn't come as such as surprise. How was he even going to begin?
Preview:
Click on the "Preview" button below the cover to read an excerpt of this book.