Unicorn Marshal
U.S. Marshal Shifters, Book 6

---

If he's her fated mate, fate's made a huge mistake.
Buy Now!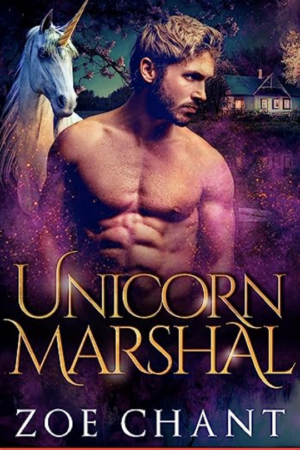 In the elegant but oppressive unicorn village of Purity, only the best and brightest unicorns are allowed to get married. Iris never expected to be one of them... especially after showing her true self ended in a disaster that left her forever unable to smile. Literally.
She's shocked when she's ordered to accept an arranged marriage to Keith Ridley … the ideal unicorn. He's everything she's not. How can she spend a lifetime pretending to be the perfect mate when she's anything but?
Keith used to be the perfect unicorn, and all it did was make him miserable. But he was chosen to be a tribute, someone the unicorn society sent into the outside world. He was assigned to a U.S. Marshal team of shifter agents, and he fell hard for terrible outside things like fun and laughter and doughnuts.
Then his village called him home … to marry a woman he's never even met.
Iris and Keith are stunned when they discover that they're both secret rebels... and true mates. They need to pretend to fit the perfect unicorn mold, but they long to give each other everything the village hates: dessert, pop culture, and sex that breaks the bed.
But they might have underestimated how strong the village's hatred could be. Because now someone's dead, and they might be next…