Warrior Wolf
Protection, Inc., Book 4

---

A runaway dragon princess who wants to experience life outside of castle walls + an ex-gangster werewolf bodyguard with a chip on his shoulder the size of Texas + uptown parties, downtown nightclubs, and deadly assassins = one action-packed good girl/bad boy romance!
Buy Now!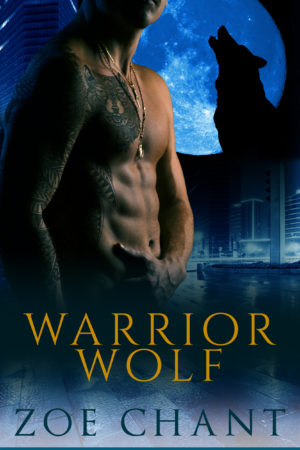 Dragon princess Raluca, desperate to escape her pampered but suffocating life, renounced her title and fled her country. Now the sheltered princess wants to experience life as a free woman, from underground music clubs to neighborhood diners. Even highways and hamburgers are new and exciting to her. There's just one problem: someone's trying to kill her.
Werewolf bodyguard Nick Mackenzie thought he'd put his past behind him when he left his position as the alpha of a criminal werewolf gang, and joined the team of misfit shifters at Protection, Inc., an all-shifter private security agency. But if there's one thing he still can't stand, it's rich people who don't know the streets from a hole in the ground. And if there's one place he'll never fit in, it's high society. But when Nick is assigned to protect Raluca from mysterious assassins — and show her how the other half lives while he's at it — the uptown girl and downtown guy are shocked to discover that they not only have explosive chemistry together, they're destined mates!
When a dragon princess must be guarded by a werewolf ex-gangster, both are dragged way out of their comfort zones. Can Raluca learn to get down-and-dirty? Can Nick make it through a single sentence without dropping an f-bomb? And can two mates who couldn't be more different find a way to make it work before the pasts they tried to bury come to very deadly life?
Warrior Wolf is a sizzling hot, standalone, full-length novel. No cliffhangers!
Preview:
Click on the "Preview" button below the cover to read an excerpt of this book.